Pricing & Membership
Structured to allow a first time customer, to a long time yogi, an incredible experience
Pricing & Membership
To belong, all you need is the drive to challenge your body and open up to new possibilities. Become an #OPYOGI member, buy a class card pack, or just drop in. Choose a membership option that works for your life. Every class, every day is your chance to become your most powerful self.
Room rentals are available for studio spaces. Please contact us for prices and availability.
Bluecross & Blueshield Insurance flex spending cards accepted. Please contact the studio directly to purchase memberships or class cards.
Independent Health Insurance Mastercards accepted.
ClassPass
We accept ClassPass at Buff & Flo!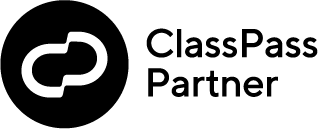 Military & Students
We offer $10 Drop-In & 10% off class cards to all students and military personnel with valid ID.
New Member Promotion!
2 weeks for $40*
*Only available for first time students of the studio. Not available for out of town visitors. Limited to one class per day.
Class Cards & Drop-ins
All Class Cards are valid from 4 months of the date of purchase.
Kids single drop-in class is $15.
5 Class Card
$70
5 classes
Savings of $10
10 Class Card
$130
10 classes
Savings of $30
20 Class Card
$185
20 classes
Savings of $135
Unlimited Memberships
Auto-renew is available for unlimited memberships.
All Unlimited Memberships are subject to a $50 cancellation fee if cancelled before completion.
1 Month Unlimited
$105
1 month of unlimited classes
Only $100 w/ auto-deduction
Sign Up Now
3 Months Unlimited
$265
3 months of unlimited classes

6 Months Unlimited
$500
6 months of unlimited classes